Abstract:

An article takes you to a comprehensive understanding of epoxy resin

Today, let's talk about epoxy resin. The development of epoxy resin in China began in 1956, and it was first successful in Shenyang and Shanghai. In 1958, Shanghai and Wuxi started industrial production. In the mid-1960s, some new types of alicyclic epoxy resins were studied; phenolic epoxy resins, polybutadiene epoxy resins, glycidyl ester epoxy resins, glycidylamine epoxy resins, etc., by the end of the 1970s, China has It has formed a complete industrial system from monomers, resins, auxiliary materials, from scientific research, production to application. In recent years, my country's epoxy resin development and application research has developed rapidly, the output has been increasing, the quality has been continuously improved, and new varieties have been emerging.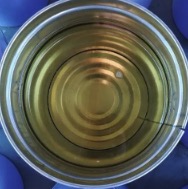 Epoxy Resin is a general term for compounds that contain two or more epoxy groups in the molecular structure and can form a three-dimensional network cured product in the presence of appropriate chemical reagents. It is an important type of thermosetting resin. Epoxy resins include both oligomers of epoxy groups and low-molecular compounds containing epoxy groups. Epoxy resin is used as the resin matrix of adhesives, coatings and composite materials, etc. It is the polycondensation product of epichlorohydrin and bisphenol A or polyol. Due to the chemical activity of the epoxy group, a variety of compounds containing active hydrogen can be used to open the ring, cure and crosslink to form a network structure, so it is a thermosetting resin. Bisphenol A epoxy resin not only has the largest output and the most complete variety, but also the new modified varieties are still increasing and the quality is constantly improving.
Epoxy resins are generally classified according to strength, heat resistance level and characteristics. There are 16 main varieties of epoxy resins, including general-purpose adhesives, structural adhesives, high temperature resistant adhesives, low temperature resistant adhesives, adhesives for water and wet surfaces, conductive adhesives, optical There are 16 kinds of glue, spot welding glue, epoxy resin film, foam glue, strain glue, soft material adhesive, sealant, special glue, latent curing glue and civil construction glue.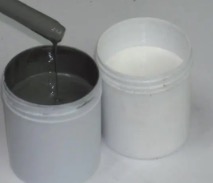 The excellent physical, mechanical and electrical insulation properties of epoxy resin, its bonding properties with various materials, and its flexibility of use process are not available in other thermosetting plastics. Therefore, it can be made into coatings, composite materials, casting materials, adhesives, molding materials and injection molding materials, and is widely used in various fields of the national economy.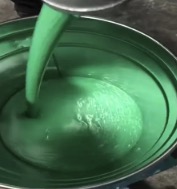 First, the application of epoxy resin in coatings accounts for a large proportion, and it can be made into varieties with different characteristics and uses. Its commonality; excellent chemical resistance, especially alkali resistance; strong adhesion of paint film, especially to metals; good heat resistance and electrical insulation; good color retention of paint film.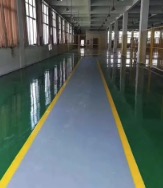 Second, in addition to the poor adhesion of epoxy resins to non-polar materials such as polyolefins, it has poor adhesion to various metal materials such as aluminum, steel, iron, copper; non-metallic materials such as glass, wood, concrete, etc.; and Thermosetting plastics such as phenolic, amino, unsaturated polyester, etc. have excellent bonding properties, so they are called universal adhesives. Epoxy adhesives are an important variety of structural adhesives.
Third, electronic and electrical materials have been widely used in the insulation and packaging of high and low voltage electrical appliances, motors and electronic components due to their high insulation performance, high structural strength and good sealing performance. quick.