Abstract:

An article about petroleum coke

Since the first delayed coking unit was built in Standardo in 1929, the technological innovation of delayed coking has never stopped, and the pollution of the decoking system to the environment has been improved considerably. The delayed coking process is widely used by many oil refineries for deep processing of heavy oil due to its advantages such as mature technology, high conversion rate of heavy oil, and low production cost. Through this article, let's take a look at petroleum coke. The introduction of petroleum coke on Baidu Encyclopedia is that after crude oil is distilled to separate light and heavy oil, the heavy oil is then thermally cracked to convert the product into a product. See, coke is irregularly shaped, black lumps (or particles) of different sizes, with metallic luster, coke particles have a porous structure, the main element composition is carbon, accounting for more than 80%, and hydrogen 1.5%-8 %, and the rest are oxygen, nitrogen, sulfur and metal elements.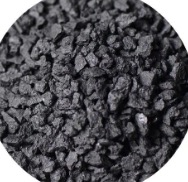 Petroleum coke has its unique physical, chemical and mechanical properties. The non-volatile carbon in the heating part, volatiles and mineral impurities (sulfur, metal compounds, water, ash, etc.) determine the chemical properties of coke. In physical properties, porosity and density determine the reactivity and thermophysical properties of coke. Particle composition, processing method, hardness, wear resistance, strength and other mechanical properties determine its mechanical properties.
There are two different classification methods for petroleum coke products. According to the structure and appearance of petroleum coke, petroleum coke products can be divided into 4 types: needle coke, sponge coke, projectile coke and powder coke: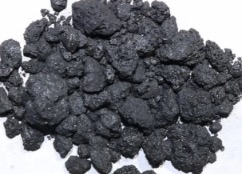 (1) Needle coke. Needle coke is a solid with silver-gray appearance and metallic luster. The surface has an obvious slender needle-like or fibrous texture. It has a lubricating feeling. The internal holes are large and the surface is small, and it is slightly elliptical. It has a series of advantages such as low thermal expansion coefficient, low porosity, low sulfur, low ash, low metal content, high electrical conductivity and easy stone star formation. Its graphitized products have good chemical stability, corrosion resistance, high thermal conductivity, and good mechanical strength at low temperature and high temperature. The structure of the material determines the performance, and the material performance determines its application. Needle coke is the main raw material for ultra-high power electrodes at present. , it can also be widely used in lithium-ion batteries, electrochemical capacitors, nuclear graphite.
(2) Sponge coke, sponge-like petroleum coke is obtained by delayed coking method. Due to its high sulfur and metal content, it is usually used as a fuel for calcination, and can also be used as a raw material for calcined petroleum coke. The calcined sponge coke is mainly used in the aluminum industry and as a recarburizer.
(3) Projectile coke or spherical coke: It is spherical in shape and 0.6-30mm in diameter. It is generally produced from high-sulfur and high-asphaltene residual oil and can only be used as industrial fuels such as power generation and cement.
(4) Powder coke: It is produced by fluidized coking process, with fine particles (0.1-0.4mm in diameter), high volatile content and high thermal expansion coefficient, so it cannot be directly used in electrode preparation and carbon industry.
The second is according to the different sulfur content, which can be divided into high-sulfur coke (sulfur content above 3%) and low-sulfur coke (sulfur content below 3%).
High-sulfur coke: generally used as fuel in cement plants and power plants. High-sulfur petroleum coke is not used as a burning fuel for cement kilns.
Only economically feasible, but also technically feasible. When the price of fuel coal is high and the price of petroleum coke is low, it is ideal to use petroleum coke as the burning fuel. When petroleum coke is used as burning fuel, its sulfur content must be strictly controlled. At the same time, the burning and grinding system must be specially researched and designed, and the system operation must be adjusted and optimized accordingly.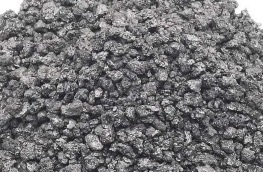 Low-sulfur coke: Can be used as anode paste and prebaked anodes for aluminum plants and graphite electrodes for steel plants. Among them, high-quality low-sulfur coke (sulfur content less than 0.5%) can be used to produce graphite electrodes and carbon enhancers. Low-sulfur coke of general quality (less than 1.5% sulfur) is often used to produce prebaked anodes. Low-quality petroleum coke is mainly used for smelting industrial silicon and producing anode paste.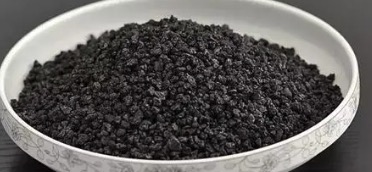 The high-sulfur and low-sulfur petroleum coke is mainly caused by the different raw materials used in delayed coking refining. The difference between them is that the sulfur content of high-sulfur petroleum coke is generally 4-5, which is mainly used for fuel. Low-sulfur petroleum coke can be used as aluminum smelting electrode material, etc., the price is relatively high, and the sulfur content is generally below 1.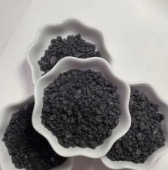 In a word, petroleum coke can be used in different industries, depending on its quality, it can be used in the fields of graphite production, smelting and chemical industry. Low-sulfur, high-quality cooked coke (such as needle coke) is mainly used to manufacture ultra-high-power graphite electrodes and certain Some special carbon products: In the steelmaking industry, needle coke is an important material for the development of new electric furnace steelmaking technology. Medium-sulfur, ordinary cooked coke, used in large quantities for aluminum smelting. High-sulfur, ordinary green coke is used in chemical production, such as the manufacture of calcium carbide, silicon carbide, etc., and also as fuel for metal casting. Most of the oil produced in China is sold in the low-sulfur category, which is mainly used for aluminum smelting and stone black production. In addition, it is mainly used to prepare carbon products, such as graphite electrodes and anode arcs, to provide steel, non-ferrous metals, and aluminum smelting; to prepare silicon carbide products, such as various grinding wheels, sand skins, sandpaper, etc.; to prepare commercial calcium carbide for supply Production of synthetic fibers, acetylene and other products: it can also be used as fuel, but when used as fuel, it needs to be ultra-finely pulverized with a graded impact mill, and can be burned after being made into coke powder by T2C-1250 equipment. Mainly some glass factories, coal-water slurry factories and so on.